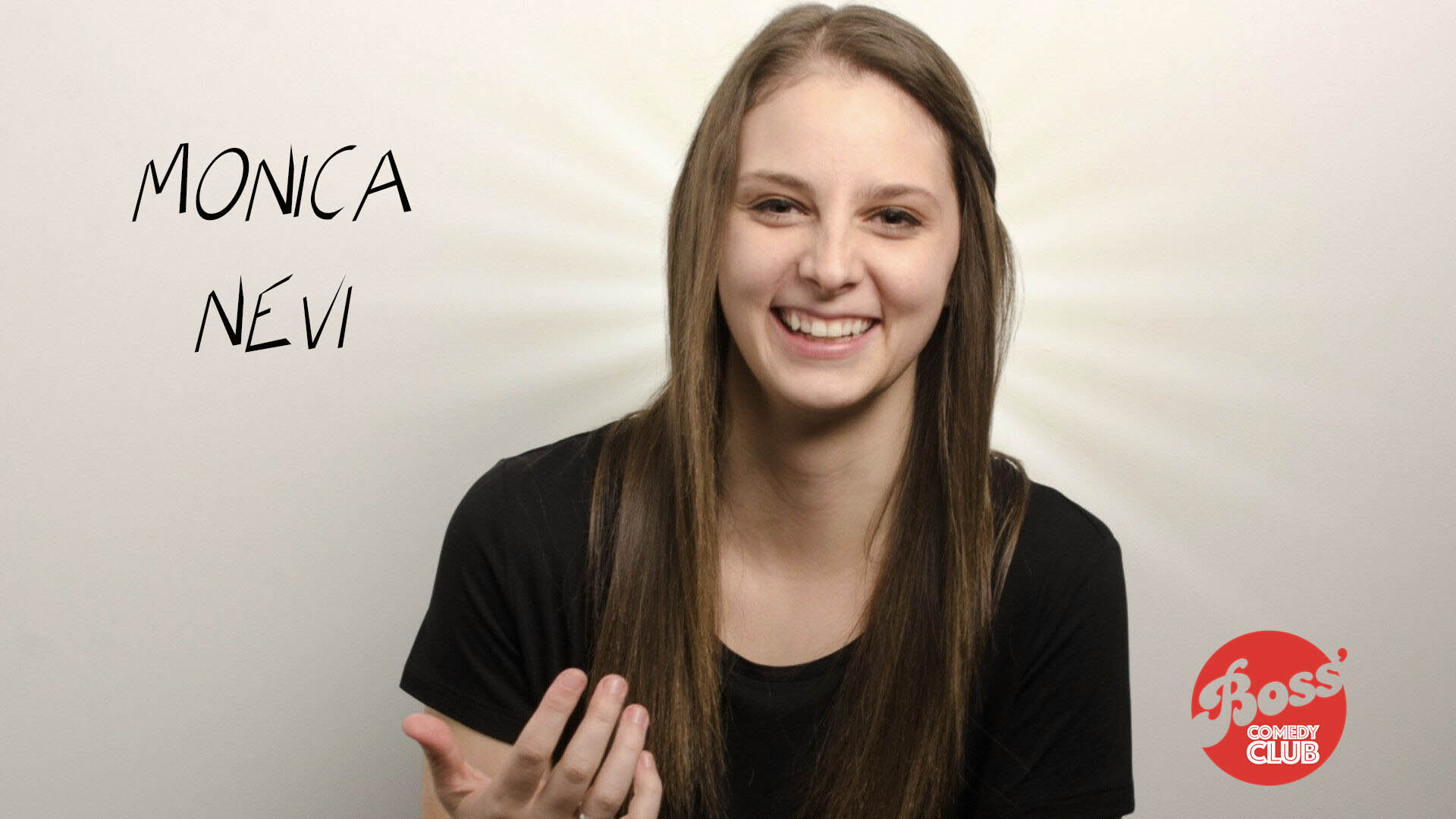 Monica Nevi is a native of Washington State, having grown up about 20 minutes south of Seattle, in the glory of Renton, Washington. A collegiate basketball player, after injuries ended her career she decided to pursue her strong interest in stand-up comedy. Years later, Monica is an internationally touring standup comedian, performing in festivals, clubs and colleges all over. She created, produced and hosts the documentary series called '80 For 80.' She has been seen on FOX's Laughs TV Show and ESPN's SportsCenter. She debuted two albums in late 2020 within one month of each other. Her first standup album, Mostly Finger Guns followed by her debut comedic guided meditation album, Chill. Both went #1 on the comedy charts. Her debut special "Big Stepdad Energy" was filmed in Philadelphia with Helium Comedy Studios and released in October 2022. It was voted top 50 specials of the year by We Own The Laughs magazine. You can also find her weekly podcast "Dumb Pitches" on the Helium Podcast Network. 
Saturday, October 28th , 2023
7:00 PM – 9:00 PM CST
Doors open at 6:00 for dinner and drinks!
Boss' Comedy Club
228 Broadway North
Fargo, ND 58102