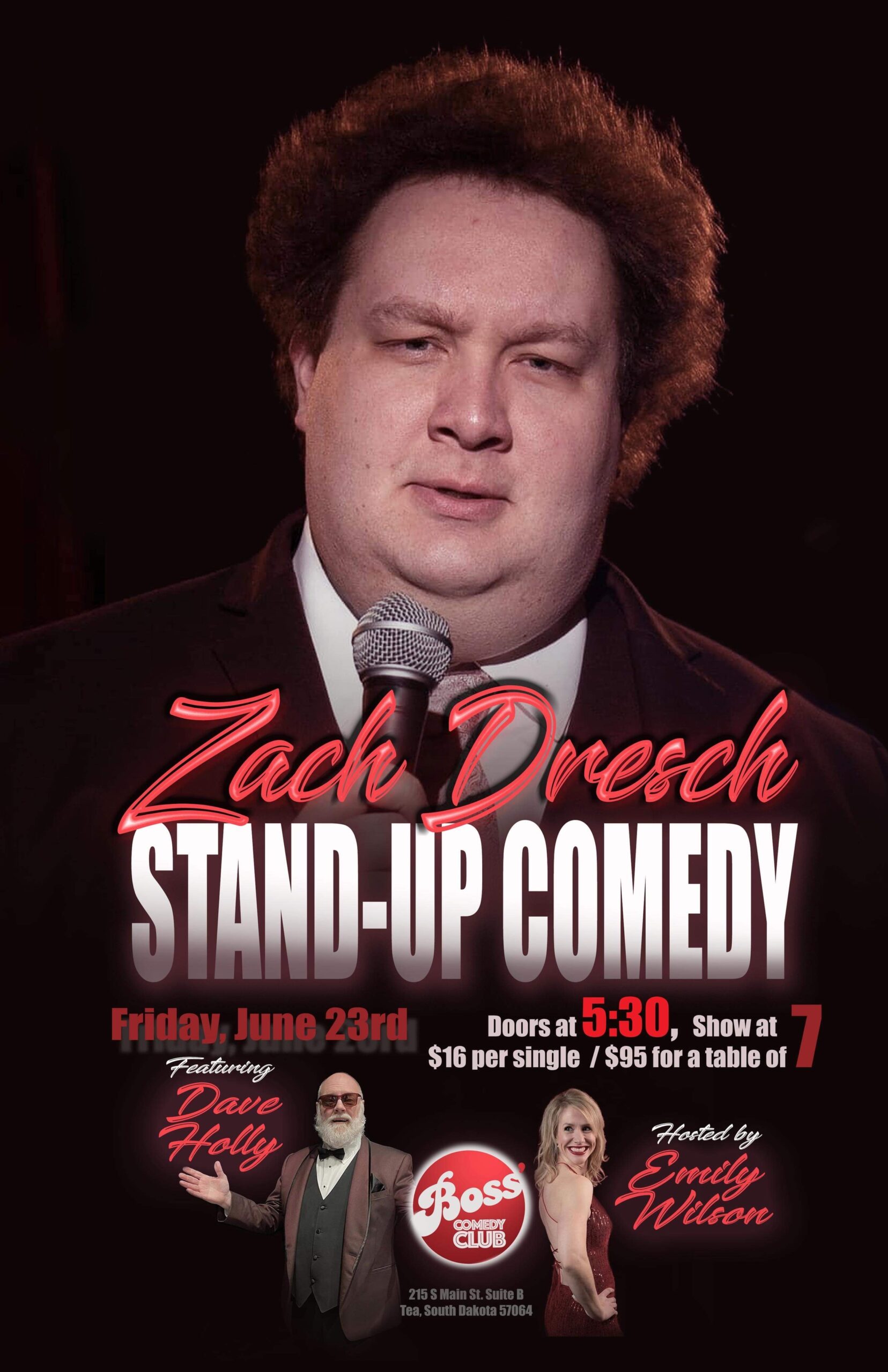 Zach Dresch is a comedian born and raised in Sioux Falls, South Dakota. He grew up a fan of sketch and stand up comedy, citing groups like the Kids in the Hall and comedians such as Mitch Hedberg and Demetri Martin as huge influences. He performs in an improv troupe called Improv Falls and a dueling pianos group called Duel Purpose as their drummer. He also plays in multiple bands, two of them being the active groups known as the Disarmed and Shock Value. He is most widely known as the Flu Bug on billboards and TV all across South Dakota. Most recently, he can be seen on television across South Dakota as co-host of the talk show Late Night Boomin Saturdays after SNL on Dakota News Now.
Special guests: Dave Holly and Emily Wilson
Decades of broadcasting, playing characters, hosting and emceeing finally led Dave to do stand up. For this proud card carrying AARP member it's typically sit down comedy. Hopefully they'll let him out of Shady Rest long enough to do his set!
Friday, June 23rd, 2023
7:00 PM – 9:00 PM CST
Doors open at 5:30 for dinner and drinks!
Boss' Comedy Club
215 S Main St
Tea, SD 57064