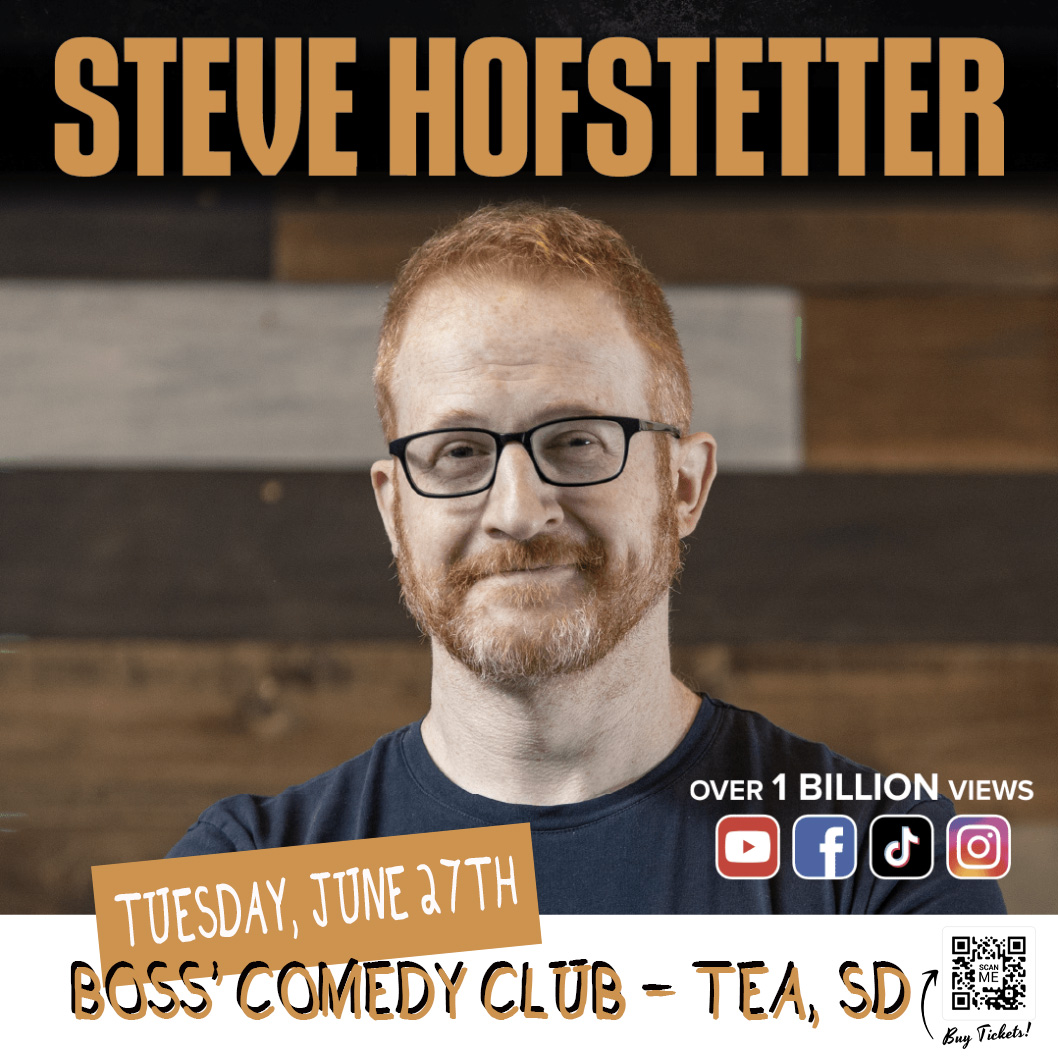 Hofstetter, who has a whopping 185 million views on YouTube, is also the host of Finding Babe Ruth on FS1. His book (Ginger Kid) is a top 5 pick on Amazon and debuted at number one in its category. Hofstetter was the host and executive producer of season one of Laughs (FOX) and he has been on The Late Late Show with Craig Ferguson and E! True Hollywood Story, Comics Unleashed, Comedy All-Stars, Quite Frankly, White Boyz in the Hood, Countdown, and more. He's been in four movies, and he has had two top 20 comedy albums (including one that hit number 1 on iTunes comedy charts). He is a former columnist for Sports Illustrated and the NHL, and has also written for Maxim and the New York Times, among others.
Special guests: Andrew Rivers

Tuesday, June 27th, 2023
7:00 PM – 9:00 PM CST
Doors open at 5:30 for dinner and drinks!
Boss' Comedy Club
215 S Main St
Tea, SD 57064
$100 VIP Meet & Greet added!

DOES NOT INCLUDE TICKET!
You would need to also have a ticket to attend the event.
– Private Group Meet and Greet w/ Steve Hofstetter
– Photo Opportunity
– Limited Edition Shirt
– Autographed Tour Poster
– Autographed Book